February 10, 2023
- June 19, 2023

You are invited to an exhibit that celebrates the 20th annual iteration of the legendary Emory Jazz Festival and its residency at the Schwartz Center for Performing Arts.
The exhibit features media and photography from an array of Emory Jazz Fest concerts and events and includes personal papers and documents that trace the development of jazz at Emory.
The exhibit opens at 7:00 p.m. in the Chace Gallery on February 10, 2023 — the evening of the Emory Jazz Fest 2023 concert featuring Warren Wolf and the Emory Jazz Fest All-Stars. It will remain at the Schwartz Center through Saturday, February 11 then moves to the Woodruff Library.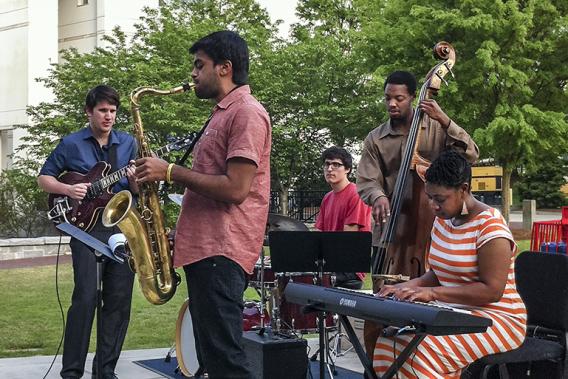 Gary Motley
VISITOR INFORMATION