September 14, 2022
- July 27, 2023
|
Robert W. Woodruff Library
The pop-up exhibit marks the first effort to contextualize historical materials and cultural contributions of Emory's Latinx community to show the importance of having a physical place to preserve diverse institutional memories and nourish a Latinx consciousness on campus.
"Consciousness is Power - A Record of Emory Latinx History" is a pop-up exhibit displayed for Latinx/Hispanic Heritage Month (September 15th - October 15th) in the Robert W. Woodruff Library at Emory University. The curation and display of the exhibit constitute acts of recognition and memorialization by harnessing a physical place on campus to showcase the social, cultural, and personal connections that animate Latinx Emory history. The exhibit includes archival documents and print materials that highlight Emory's Latinx-related histories between the late 1980s through the present day. The materials emphasize diverse endeavors by Latinx students, faculty, staff, and allies who sought to highlight and maintain a Latinx presence at Emory. The name of the exhibit commemorates the legacy of the student movement in 2018 and continued efforts to preserve and build upon the institution's Latinx history.
Read more:
Emory Libraries blog click here.
Emory Record Article click here.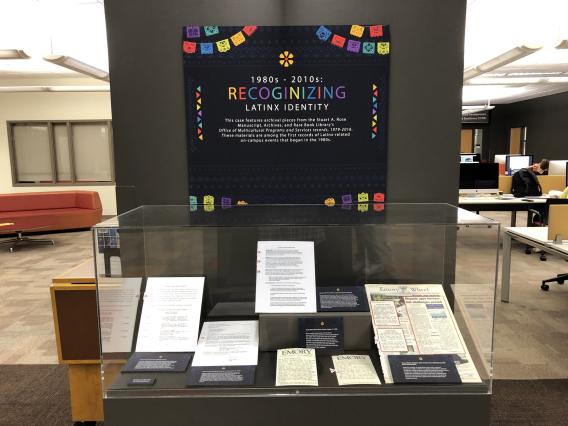 VISITOR INFORMATION