May 1, 2020
- August 31, 2021
"'Mammy' has a peculiar hold on the American psyche. Her image is so overpowering that accurate representations - like these portraits - recede into the shadow of the stereotype." ― Dr. Kimberly Wallace-Sanders
The nanny photographs in this exhibition, dating from 1840 to 1920, offer early and consistent visual documentation of African American care givers and white children. These photographs, along with written narratives and visual materials from Rose Library's book and manuscript collections, supply critical counter-narratives to the well-known "mammy" stereotype and emphasize the undeniable humanity of each of the individuals shown. By looking at these portraits closely, we can tease out new insights into what is, perhaps, the most complex inter-racial relationship in American life.
View the "Framing Shadows" online exhibit!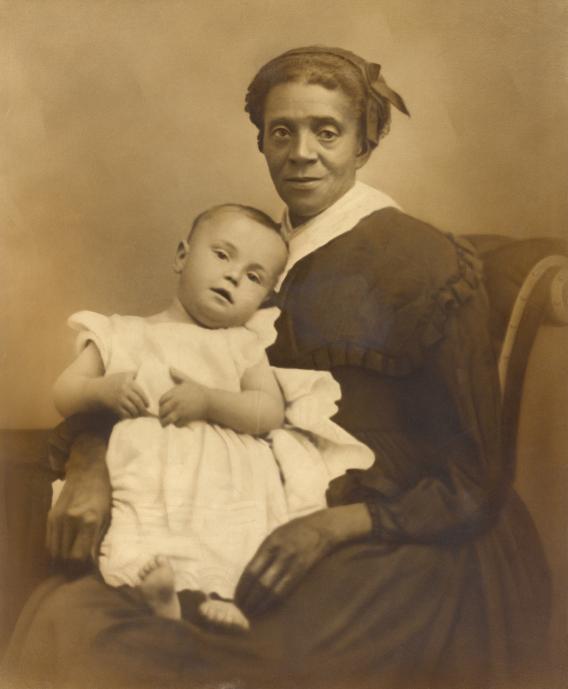 Photo of a black nanny holding a white child.
VISITOR INFORMATION
Dive Deeper
Learn More

A new exhibition of historical photographs at Emory University encourages visitors to consider the lives of African American women who spent years raising the children of white families. You can learn more about the exhibition in the press-release.