March 8, 2022
- January, 2023
|
Robert W. Woodruff Library
Graffiti: A Library Guide to Aerosol Art is an exhibition that highlights library resources to help investigate aerosol art as an important historical, cultural, and aesthetic phenomenon, one that merits scholarly attention. Graffiti, in all its manifestations, has been a way for voiceless and invisible communities to be seen and heard. The Rose Library includes several photograph collections, as well as books and printed matter related to graffiti.
Graffiti, style writing, or aerosol art-It doesn't matter what we call It-represents one of the most dynamic and interesting visual elements in our everyday environment. Flashes of white or silver draw our eyes to "throw-ups" on walls; large, multi-color "burners" rush past us on the sides of freight cars; and pieces from around the country and the world appear regularly in our social media feeds. No matter where we are or what we are doing, style writing is an integral and underexamined part of our world.
Read more:
Graffiti exhibit article click here.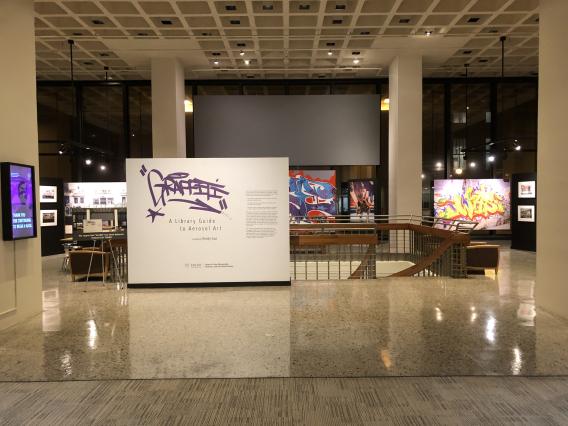 VISITOR INFORMATION