October, 2022
- March, 2023
The old adage remains true: never judge a book by [only] its cover - especially in special collections libraries.
Inner Beauty explores the vast world of rare books and highlights a diverse set of books that demonstrate the different elements that can contribute to a book's rarity. Rare books often elicit images of beautiful leather-bound covers, gilt edges, and iconic dust jackets, but an exploration beyond their covers can reveal so much about the book's history of ownership, reception among readers, and even be inspirations for new works. It invites viewers to contemplate and balance the beauty of pristine first editions with the play and creativity of heavily marked and worn readers' copies. The selections within the exhibition serve as both an introduction and request to explore the world of rare books beyond their covers.
The Rose Library holds several hundred thousand volumes of books and serials dating from the 13th century to the present. With formats ranging from scrolls to miniature books. Our collection is a significant resource for the study of the history of Western print culture. Our rare book collection complements and builds upon our other collecting strengths. We hold one of the world's most significant research collections of printed material documenting the African American experience, and our other print collection highlights include contemporary literature and poetry, gay and lesbian pulp novels, and regional history. We also collect the personal libraries of authors and artists whose papers we hold, including inscribed and annotated editions. Particular strengths include the Raymond Danowski Poetry Library, books printed in the American South, Belgian imprints, French Revolution pamphlets, Victorian yellowbacks, modern British and American literature, artists' books, travel guides, and fine literary first editions.
To locate an individual book title please search Library Search and limit to the Rose Library.
*Definitions are drawn from the Antiquarian Booksellers' Association of America (ABAA) glossary available online at abaa.org.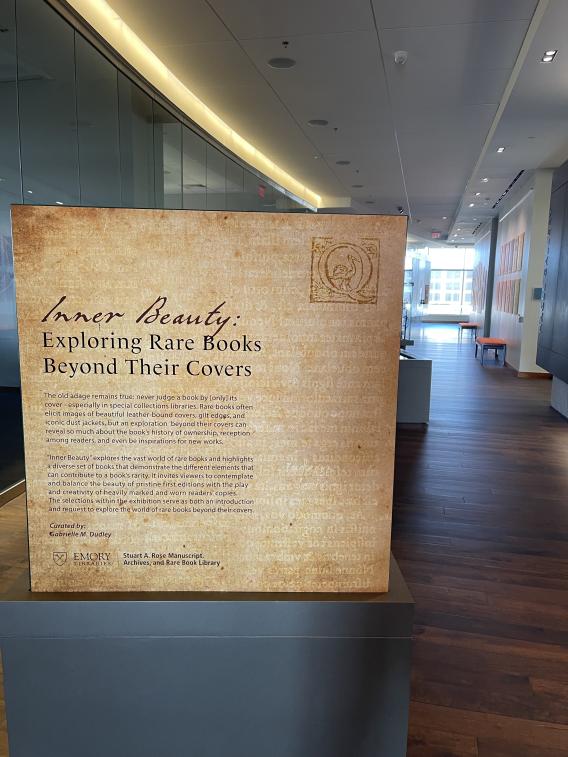 VISITOR INFORMATION