December 14, 2021
- December 17, 2022
|
Robert W. Woodruff Library
"The Emory Libraries recognize diversity, equity, and inclusion as core values integral to empowering the university community to pursue justice for all; we strive to be an anti-oppression organization."
Speak Up for Social Justice is an interactive, physical exhibit which provides a platform for the library community to share their thoughts and vision about working toward social justice and anti-racism. Writing and drawing supplies are provided, and contributions of all genres—statements, poems, drawings, collages, and more -- are welcomed.
Questions and for more information: Julie Newton, Chair, Emory Libraries Diversity, Equity, & Inclusion, Outreach & Engagement Sub-Committee.
Learn more about the DEI Committee here.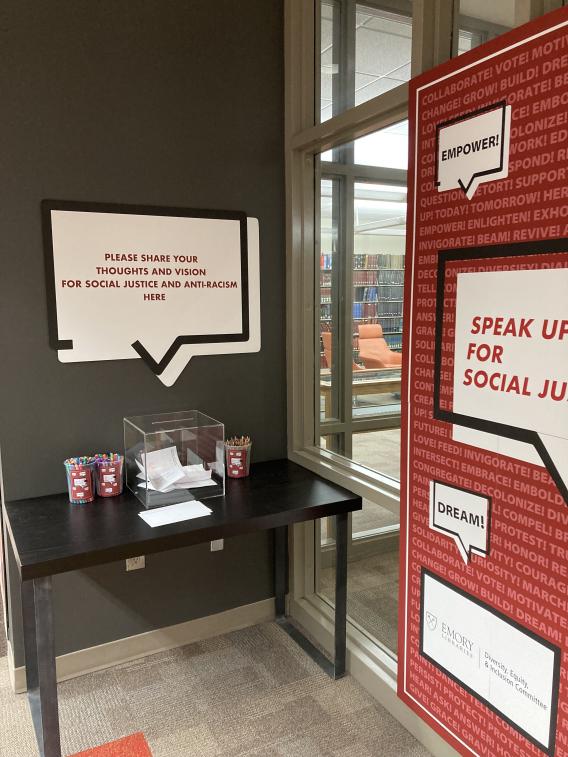 VISITOR INFORMATION